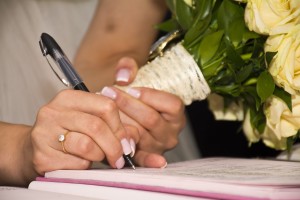 The procedure of Certificate legalization is meant for candidates who are planning to move abroad for employment, higher education, commercial / business purposes or also for the people who requires to Migrate to other countries, Nonresident Indian who requires to invite his or her relatives in his or her dependency to the respective countries they are situated then their relation proof has to be Attested by specific Embassy or Consulate in India which enables them to process dependency visa.
We Talent Overseas have a bunch of professionals in 8 major cities including Delhi who helps you to process your requirements timely and safely.
As we have offices in all major cities including Delhi which is the capital city from where the process has be done we don't have to go for any out sourcing, our documents are taken care by our own bunch of professionals that enables us to keep our documents safe and cost effective as well.
You can get our direct services from branches on all major cities like Delhi, Mumbai, Chennai, Bangalore, Hyderabad, Pune, Ahmedabad, Chandigarh, when you submit the documents in our branches you will get an acknowledgement for whatever original documents that you are submitting to us, we don't accepts any advance from our customers, once the process is complete you will get a call from our office at that time you have to go make the full payment and collect your documents from our respective office.
Apart from Certificate Attestation we are providing Visa Stamping, Emigration, and Translation Services also.
Services offered in India
Notary Attestation
UAE embassy/ Consulate Attestation
Sub Divisional Magistrates Attestation
Ministry of external affairs Attestation
State home department | GAD Attestation
Human Resources | HRD Attestation
University verification | Bonafide
MOFA | Ministry of foreign affairs in UAE | Ministry of foreign affairs in Kuwait
UK & USA certificate attestation such as:
Common wealth attestation
FCA UK attestation
Washington DC attestation
Notary public
Apostille stamps
UAE embassy in UK |USA
Ministry of foreign affairs UK |USA
Attestation which we undertake:
Marriage certificates Attestation
Birth certificates Attestation
Degree Certificate Attestation
Diploma certificate Attestation
Transfer certificates Attestation
Experience certificates Attestation
Medical certificate Attestation
United States commercial invoice Attestation
Legal Heir ship Attestation
Death certificates Attestation
Police clearance certificate Attestation
Memorandum of Articles | Articles of Association Attestation
Contract and other papers Attestation
Services :
Genuine Certificate attestation
Reliable and safe service
Promising you Economical price
Punctual delivery
12 years of great experience in the field of attestation, legalization, Apostille, Emigration, Visa Stamping.
Comments are closed.