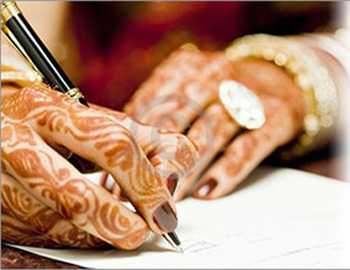 When an individual plan to visit abroad and applying for family visa then he/ she has to attest the marriage certificate, it is compulsory. Firstly the document needs to be attested in your country where the marriage solemnized. Afterwards, the document required to be attested where you are applying for visa. If your Marriage certificate attestation is not legal you will not get visa to travel that country.
To get a family visa in any overseas country, Marriage Certificate Attestation plays a key role to confirm the authentication of your marriage. There are several other documents also required for applying visa and need to be attested just like the marriage certificate. These are as follows: Marriage certificate, Passport, Educational certificates: High school certificate, intermediate certificate, degree of university, other professional or technical degrees and many others.
There are many companies exist who have a team of experts and experienced people. They are available to assist you in all kinds of attestation proceedings, no hassles come in between your foreign journey. You just required hiring one of such companies which can fulfill all your document attestation needs and can accumulate your precious time. The company you appoint make sure that they able to provide an authentic and legal attestation on the entire of your documents.
Comments are closed.