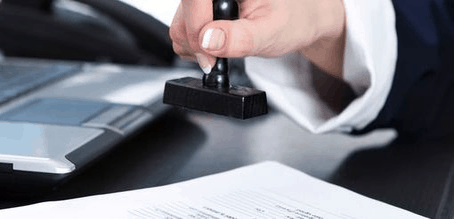 The process of document attestation is one of the most important parts among those who are planning to go abroad. There is no denying the fact that only those who have done the attestation can choose to move abroad.  If you have got a job abroad or have plans to study abroad then the first thing you need to do after getting a confirmation for the job or admission is to start the process of attestation. There are different types of documents and certificates that you have to get attested in order to move and settle in a new country.
The attestation of documents indicates that certificates submitted by you are original. The government department and authorities attest the documents with their signature and stamp. Once you have to received an approval, you can be assured of taking the next step. Though it might be appearing an easy process, it can give you tough time if you have no idea how to go about it. Although detailed information regarding certificate attestation is available online, seeking professional assistance makes the process all the more easy and quick.
No matter whether you are looking for HRD attestation in Andhra Pradesh, Assam, Bihar, Goa, Gujarat, Haryana, Himachal Pradesh, Jammu and Kashmir, Karnataka, Kerala, Madhya Pradesh, Maharashtra, Manipur,  Nagaland, Orissa, Punjab, Rajasthan, Sikkim, Tamil Nadu, Tripura, Uttar Pradesh, West Bengal and Uttarakhand, you can be assured of timely completion of the attestation of documents and certificates by simply counting on the services professional attestation agents and agencies.
Comments are closed.