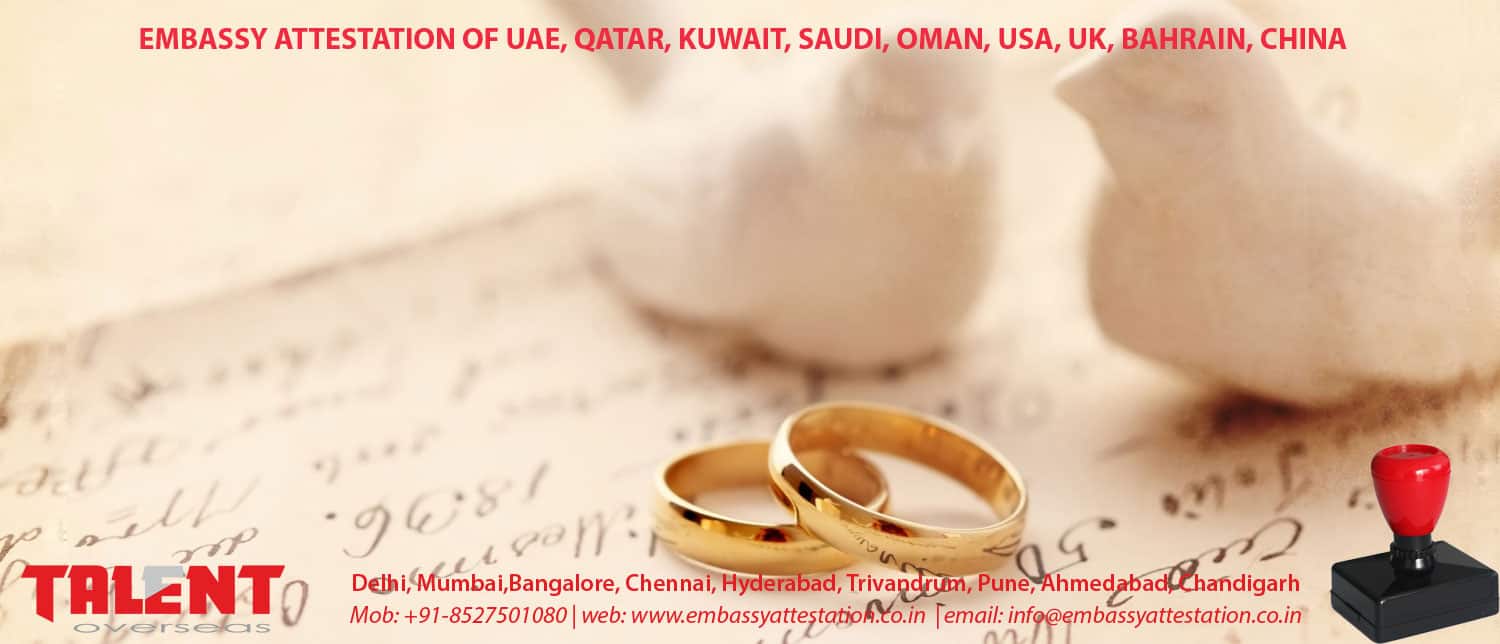 When you plan to move abroad along with your better half then you need to get some documents attested to prove the authenticity of your marriage. Well, many people find this process marriage certificate apostle difficult and challenging but the fact that it is accepted in all Hague Convention nations make this process all the more important. As a matter of fact, you cannot even think of travelling unless your marriage certificate is attested by the respective department or officials. The entire process of marriage certificate apostillle in Mumbai, Ahmedabad, Pune, Hyderabad, Chennai and Delhi might be challenging if you are travelling for the first time.
There are many reasons why you might require marriage certificate while living abroad. You need it to live with your spouse in a new country. In the absence of marriage certificate, you might not be able to find a rented apartment as home owners ask for the authenticity of your marriage. Also, you can move to a new country only if your documents and marriage certificate is properly attested.
It is apparent that most people are unaware of this attestation procedure. in this situation, you can choose to look for the professional agents who extend their assistance to get marriage certificate attested. They are aware of the entire process and thus make sure it is accomplished timely. Marriage certificate attestation in Delhi, Mumbai and Hyderabad is similar however varies from country to country. Professional attestation agents can make the attestation of marriage certificate easy so that you can focus on other aspects of moving abroad.
Comments are closed.